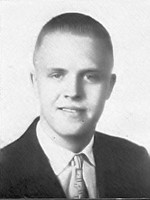 Mr. Darrell K. Foster, 71, went to join his parents and meet his Savior at 7:25 am Friday, Feb. 8, 2013, in OSF St. Mary Medical Center.
He was born Sept. 7, 1941, in Galesburg, the son of George and Violet Peterson Foster.
Darrell graduated from Galesburg High School in 1959. His working career took him from Kansas City to Chicago to Des Moines. He worked for Butler Manufacturing in Galesburg and Kansas City. He then worked for Dunlap Sporting Goods in Chicago, becoming a district manager. He moved back to Galesburg to care for his mother and became a manager for the East Main Street Kentucky Fried Chicken store. He worked at M&R Oil in Knoxville and the One Stop Smoke Shop in downtown Galesburg.