GALESBURG — Gerald Lee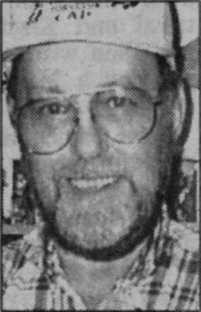 Wingo Sr., 56, 1645 Rock Island Ave., died at 3:05 am Sunday (March 9,1997) at home.
He was born March 10, 1940, in Galesburg, the son of Ralph Wil­liam and Bertha Elizabeth Jor­dan Wingo.
He married Sandra Fahlund on July 14, 1959, in Galesburg. He married Rebecca Lind on April 15, 1977, in Gales­burg.
Surviving are two sons, Jerald Lee Wingo Sr. and Jeffrey Lucas Wingo, both of Galesburg; one daughter, Kaylee Ann Johnson, Galesburg; four brothers, Melvin Wingo and Donald Wingo Sr., both of Galesburg, Rob­ert Wingo, Seaton, and Wilbur Wingo, Placido, Fla.; three sisters, Darlene Hoff and Evilo Harding, both of Galesburg, and Vera Bell, Southgate, Calif., and five grand­children. He was preceded in death by one brother and one sis­ter.
He received his G.E.D. through Carl Sandburg College, and earned an associate degree in business management.
He was a self-employed car­penter most of his life.
Funeral will be at 10 a.m. Thursday in Hinchliff-Pearson-West Chapel, with the Rev. Paul Johnson officiating.
Visitation will be from 7 to 8 p.m. Wednesday at the funeral home. Burial will be in East Linwood Cemetery