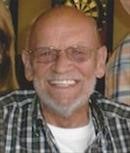 TOULON - Lyle E. Hendrickson, 74, of Sycamore, formerly of Toulon, died peacefully on Friday, Oct. 23, 2015, at his home.
He was born June 29, 1941, in Toulon, Ill., the son of Dale and Pauline (Spencer) Hendrickson. He was a veteran of the U.S. Air Force from 1959 to 1963.
Lyle worked for Mitsubishi in Bloomington.
Survivors include his three daughters, Tamra (Jim) Beach of Stoughton, Wis., and Debra (John) Peifer and Mary (Mike) Kalk, all of Sycamore; two stepsons, Dave (Jackie) Peddicord of Spring Valley and Scott (Jennifer) Peddicord of Seneca; his former wife and best friend, Darlene of Seneca; nine grandchildren, Tiffany (Chad) Jewett, Samantha Beach, Meghan (Ian) Mangan, Ryan Peifer, Travis, Jordan and Zachary Kalk and Nathan and Nicholas Peddicord; two great-grandchildren, Quintin and Kadience Jewett; one sister, Madalyn (Marshal) Yeast of Monmouth, Ill.; and two nieces, Alisa (Leo) Ramer and Jeannie (Bryan) Bramel.
His visitation was held Tuesday, Oct. 27, from 5 to 8 p.m., at the Butala Funeral Home and Crematory in Sycamore, Ill. Military honors were presented at 8 p.m. A private burial will be today, Oct. 28, in Parkview Cemetery in Peoria, Ill.
Memorials can be made to the family, in care of the Butala Funeral Home and Crematory, 1405 Dekalb Ave., Sycamore, IL 60178.
For information or to sign the online guest book, go to www.ButalaFuneralHomes.com or call (815) 895-2833.