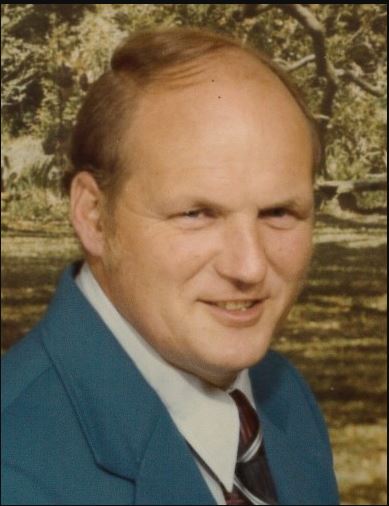 Larry D. Dean, 78, of Cameron, Illinois died at 10:25 a.m. Tuesday, February 11, 2020 in his home.
He was born at home in Cameron on September 22, 1941 to Donald C. and Ada L. (Danforth) Dean. Larry married Sandra "Sue" Thomas at Coldbrook Christian Church on August 31, 1962.
Surviving is his wife of 57 years, Sue Dean of Cameron, three children Paula Lotz of Cameron, Larry P.C. (Terry) Dean of Monmouth, Illinois and Erin (Jonathan) Van Houwe of Cameron; 11 grandchildren Nathan Lotz, Christopher (Lydia) Lotz, Thomas (Rebecca) Lotz, Aimee Lotz, Sarah (Shane) Smith, Bobby (Justin) Allaman, Joshua (Amber) Dean, Jessica Dean, Matthew (Lynn Messenger) Stewart, Jordan Stewart, and Chloe Stewart; and four great granddaughters Sophia, Elsie, Irean, and Adalina.
He is preceded in death by his parents.
Larry graduated from Galesburg High School in 1959. After briefly attending school in Minnesota for Drafting, Larry returned home and worked in manufacturing at Abingdon Pottery, Monmouth Pottery, Gale OMC Products and Gates Rubber. Larry also worked as a Wonder Bread man for 26 years before retiring in 1996. Larry was a Boy Scout in his younger years and grew into the role of Scout Leader for many years. In his free time he enjoyed carpentry and auto mechanics. He and Sue religiously attended Rozetta Baptist Church and together would go square-dancing, He was an avid outdoorsman—a talented fisherman and hunter. Larry also enjoyed birdwatching; especially looking for Eagles along the highways and rivers.
Cremation will be accorded. Visitation will be from 2:00 p.m. to 4:00 p.m., Sunday, February 16, 2020 at Rozetta Baptist Church, Little York. A memorial Service will follow at 4:00 p.m. Pastor Jim Bennet will officiate. Memorials may be given to The American Heart Association or Rozetta Baptist Church. Hinchliff-Pearson-West Funeral Directors and Cremation Services is assisting the family with final arrangements.