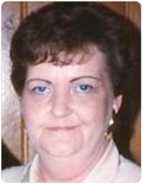 GALESBURG - Mrs. Sharon Farrell, 73, Galesburg, died at 5:30 a.m. Sunday, Sept. 13, 2015, at her home.
She was born Dec. 8, 1941, in Galesburg, the daughter of Kermitt R. and lla Robinson Short. She married Joseph L. Smith in Galesburg on April 10, 1960. She later married Joe Farrell in 1989.
Sharon is survived by two sons, Joseph D. Smith of North Carolina and Robert and Chastity Smith of Galesburg; one daughter, Karla Smith of Galesburg; one brother, Robert Short of Chicago; one sister Connie Reading of Galesburg; four grandchildren, Rory, Kaylynn, Skylerand Connor Smith; three great-grandchildren; Dylan Wilkens, Jada Smith and Kieden Pence. She was preceded in death by her parents, her husband, and one sister, Dixie Patterson. She graduated from Galesburg High School in 1959. She worked for G.B. Oil for several years retiring in 2004. She was an avid Chicago Bears fan, was a member of the office dart team, and loved to play pitch.
Cremation will be accorded. Visitation will be 5 to 7 p.m. Thursday at Hinchliff-Pearson-West Galesburg Chapel. Private burial will be a later date. Memorials may be made to the family in lieu of flowers. Online condolences may be made at www.h-p-w.com.
Published in The Register-Mail on Sept. 15, 2015