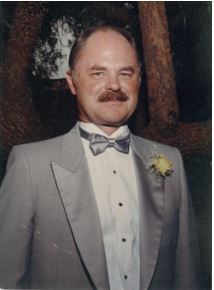 LAGO VISTA, Texas - Charles Robert Woolsey, loved dearly by his family and many friends, passed away peacefully April 21, 2018, at his home in Lago Vista. Bob, 76, was born Nov. 18, 1941, and raised in Galesburg, Illinois, attended Galesburg High School, and graduated from Knox College. He was treasurer of Phi Gamma Delta and received an ROTC Commission in the U.S. Army, where he served in an engineering battalion both in the United States and Vietnam.
Following graduate school at Texas Tech University, "Captain Bob," as he was affectionately known, met his loving wife, Edwina Davis, at the city of Lubbock where they both worked. The same qualities that made him successful in his 45-year career (30 years in Houston and 15 in South Carolina) in residential land development made him a wonderful son, brother, husband, father, uncle and friend. Bob was a patient and active listener who valued honesty and exhibited integrity over anything else. One thing about him can be assuredly said, Bob Woolsey was strong - physically, mentally, in EVERY way! And his subtle but wicked sense of humor endeared him to all, (especially children?). Being an Eagle Scout was a professed enduring influence on his life. Plus, he loved his time as a Sunday school teacher at Bellaire United Methodist Church and active member of Lakeside Christian Fellowship Church's men's breakfast, Men-in-Trucks and men's Bible study.
His fervent love and expert skill in woodworking was paramount. He had quite the mechanical mind - the man could and did fix ANYTHING!
Preceded in death by his parents, Charles Leroy and Leto Kimery Woolsey and his brother, James, Bob is survived by his loving wife of 45 years, Edwina Davis Woolsey; three sons, Matt and wife Erin, Clay, and David and wife Genny; four grandchildren, Bennett, Landon, Cora, and Ellis; nieces, nephews, cousins, and many, many friends from every phase of his life.
A memorial service will be at 10:30 a.m. Saturday, May 12, 2018, at Lakeside Christian Fellowship Church, Lago Vista, Texas, and graveside burial with military honors at Fort Sam Houston, San Antonio, on Monday, May 14, 2018.
Bob would have appreciated and the family asks that, in lieu of flowers, donations be made to the following organizations:
Lakeside Christian Fellowship Church, P.O. Box 4874, Lago Vista, TX 78645
Challenger Sports – Adaptive sports for children with intellectual and developmental disabilities, c/o Joni Fichter, 3733 Arnold Street, Houston, TX 77005.
Published in The Register-Mail on May 1, 2018