D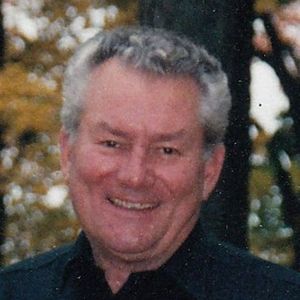 avid Dickerson, age 78 of Holland passed away peacefully Friday, January 10, 2020 at the Vista Springs Holland Meadows of dementia.
He is survived by his wife of 54 years Guyla; their son Steven J. and Amy Dickerson; his grandsons and great grandson: Thomas and Jodi Dickerson (Isaac) and Peter and Heather Dickerson; sisters-in-law: Janna and Richard Palmbos, Debra and Calvin Diekema and Dawn and Dirk Beukema.
Dave was born in Galesburg, IL to Larry and Lorraine Dickerson. He attended Galesburg High School, graduated from Eastern Illinois University and received a master's degree of Art from University of Michigan. He taught art at the Holland Junior High School for 15 years, retiring to own and operate Holland Screen Print for 30 years. He enjoyed his sailboat, he taught sailing at Macatawa Yacht Club and was an avid deer hunter.
His memory will be cherished by family, friends and business acquaintances.
Visitation will be from 11am-12 noon Tuesday, January 14, 2020 at Yntema Funeral Home, 251 South State Street, Zeeland with the funeral service to follow at noon. Interment will be in Zeeland Cemetery. Memorial contributions may be given to Hospice of Holland. www.yntemafh.com